Encouragement for Every Day
You're here! This is the portal to our vast library of devotionals, scripture studies, testimonies, and miracle stories. We publish something new every weekday.
Memories—they can be both a blessing and a curse. There are the wonderful kind like walking down the aisle at your wedding … and the not-so-wonderful kind where you lost a job. Human nature is to think upon the good memories with a smile, but that doesn't mean we...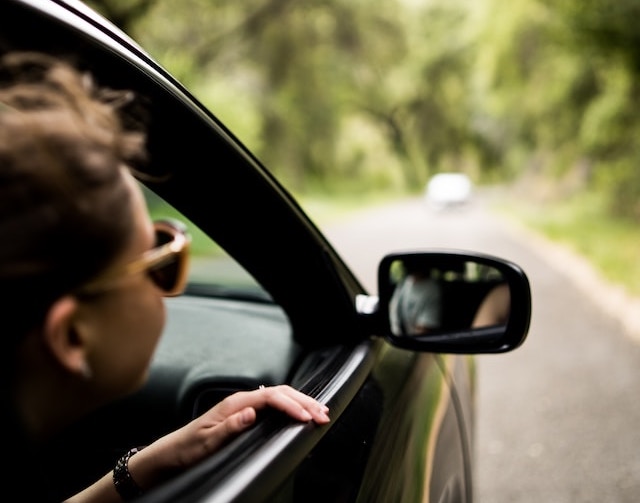 Subscribe to Our Email List
Get every new blog post sent straight to your inbox so you always have the day's devotional at your fingertips.
Text BLOG to 84576 to sign up. It's that easy!
We'll never share your email address with anyone for any reason, and we use it only to send you Gospel Blog emails. Just articles, not ads!
Your Story for God's Glory
Share Your Testimony on Miracle Monday
We devote Miracle Monday to sharing — you guessed it! — miracle stories. From finding a lost wedding ring to healing cancer on the spot, Jesus Christ has done it all, big and small.
And we want to hear about what He's done for you.
Whether your story happened yesterday or 50 years ago, God did it, and so we love it. Worried about your grammar? We'll clean it up, no problem. Don't hesitate to give praise.
The Gospel Blog Is Open for Submissions
We encourage devotional-style or scripture-based articles in the ballpark of 500 words. We are open to any topic that glorifies God and unites the Church.
Keep Blog Emails Out of Your Spam Folder
Here are some tips to prevent the Gospel Blog emails from ending up in your spam, junk, or promotions folder.
No. 1 Tip! Add gospelblog@thechurchofjesuschrist.org to your email contacts.
If a blog email goes to your spam folder, drag it to your primary inbox.
Open the email that was flagged as spam, and mark it as "Not Spam." If you don't see this option right away, there may be a settings button (a gear icon or dot icon) on the email where you can select a filter like "Never block sender" or "Always allow sender" or "Add to safe senders."
Did the Emails Stop Coming One Day?
This likely means that you unsubscribed by accident. (Firewalls can be so finicky.) It happens, and we can fix it. Email us and we'll get you signed back up.
Help Me Find What I'm Looking For
The most recent blog post is the first one you see at the top of this page.
Search by keyword using the search bar located in the top right corner of every page. (Look directly below Featured Collections on this page to find another one.) This way, you can retrieve all articles that mention "forgiveness" or "Esther" or whatever you type into the search.
If you want to search for articles that contain all of the words that you type into the search bar, then enclose them in quotation marks. This will give you more specific results.
Want to view all articles in publication order? Simply do a blank search. 
Browse by author. Click a columnist's name to view all the articles by that person.
Browse by category. Look for the category below the article title (clustered with the byline and date). Click that, and you'll see all articles in that category. (Ex: "Life of Jesus" or "Devotional.")
Still can't find that one article you really loved? Email us with all the details you can remember, and we'll do our best to find it.
Interested in books, histories, and more from The Church of Jesus Christ?
Email Us
Use the form below to reach out to us.